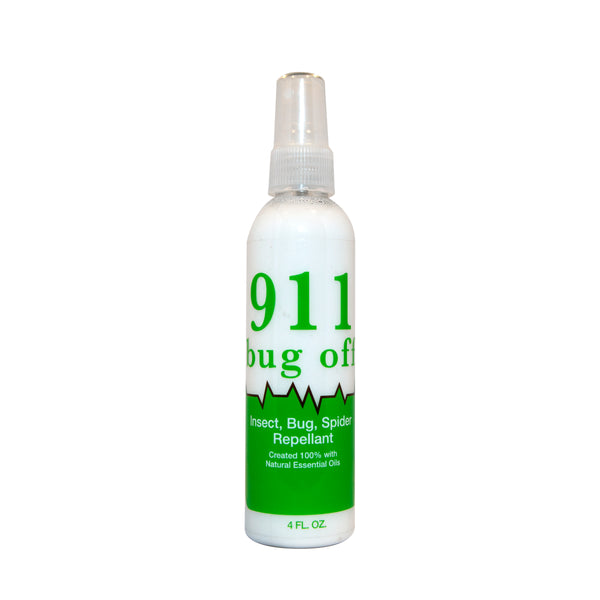 911 bug off has an all-natural, essential oil formula that repels all bugs, insects, and unwanted pests for hours.
It quickly and safely repels mosquitos, flies, ants, gnats, bees, spiders, and rodents.

Safe to use on your skin, clothing, outdoor furniture, cars, boats, painted surfaces, or anywhere else unwanted pests can be found.

It's all natural formula makes it safe to use around pets and plants.
911 bug off is perfect for camping, hiking, biking, boating, picnics, cookouts, outdoor gatherings, and wherever there are bugs, pests, or rodents.