We are enjoying it's benefits. Last weekend, we went to Port Aransas. While on the beach 2 girls from different families were stung by jellyfish. Each time, we offered to spray the effected areas. Both girls felt relief in minutes. One of the brothers came and took a picture of the bottle so they could find some.
Karen M.
I work in a school cafeteria and was burned very bad. I sprayed myself with 911 Relief and I wanted to tell you that this stuff is great. My burn did not even blister at all, it was not even tender, again I say this is great stuff.
Margaret
A two year old girl got stung multiple times by fire ants at our soccer game. Her parents got the ants off as quickly as possible, she was crying and screaming in pain. I put 911 Relief on her arm and wiped with my hand. The girl immediately calmed down
Denise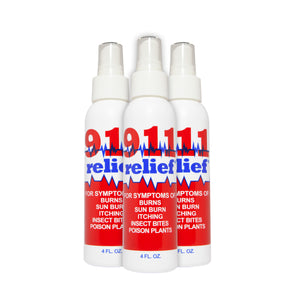 SPRING SPECIAL!
Spring showers bring colorful flowers. They also bring biting, stinging bugs. Don't let these spring pests bite you in the ... Get a free bottle of 911 Bug Off with the purchase of a 911 Relief 3-pack.
Add a bottle of 911 Bug Off to your cart and use code: FREEBUGOFF at checkout.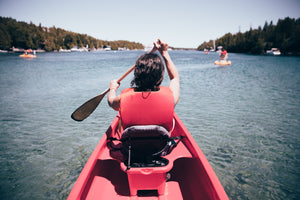 Check out our blog
Read about real-life uses and testimonials. We also share video testimonials and interesting facts you may not know.
Go to Blog